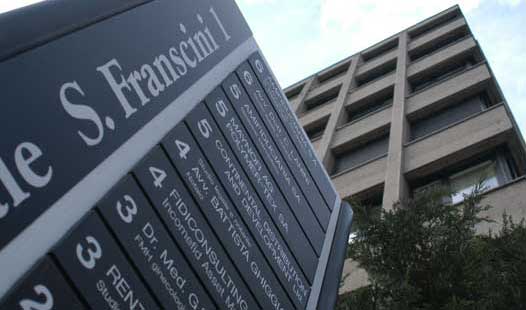 Languages
We work and provide our services in:
Italian
German
English
French
Spanish
Location and Approach
The Ghiggia Law Firm has been active in Lugano (Canton of Ticino, Switzerland) since 1991.
It is located in Lugano's financial, administrative and judicial hub.
We provide legal consultancy, notarial services and representation in matters involving litigations before the Civil Courts at all levels and we assist Swiss and foreign clients – both individual and corporate – in their dealings with government agencies, other administrative offices and financial criminal prosecutions.
Our approach is characterised by an in-depth analysis of the facts and the preparation of clear-cut and unambiguous opinions. We work to provide our customers with quality professional services and effective solutions and to assist them in the implementation of the solution suggested by us.
Areas of Activity
We operate mainly in the area of corporate law. In addition to providing assistance in setting up and managing companies and joint ventures, we also handle mer­gers, spin-offs and acquisitions as well as corporate restructuring and reorganisations, which may involve the transfer of stock or share-holdings or companies or parts thereof, and assist in drawing up and perfecting shareholder agreements or stock option plans. We also assist in connection with the financial aspects of such endeavours: our approach looks at the legal impli­cations from a strategic, financial and business point of view.
Our work also extends to other areas of civil law, estate issues, banking, labor and contract law, administrative procedures and tax matters.
Lastly, we provide legal assistance and representation in criminal matters involving offences related to or arising from business or financial dealings or transactions.
Foreign Correspondents
Our cooperation with an extensive and proven network of foreign correspondents allows us to offer solutions and counsel to our customers even in international issues and in matters that may involve diverse jurisdictions and venues.